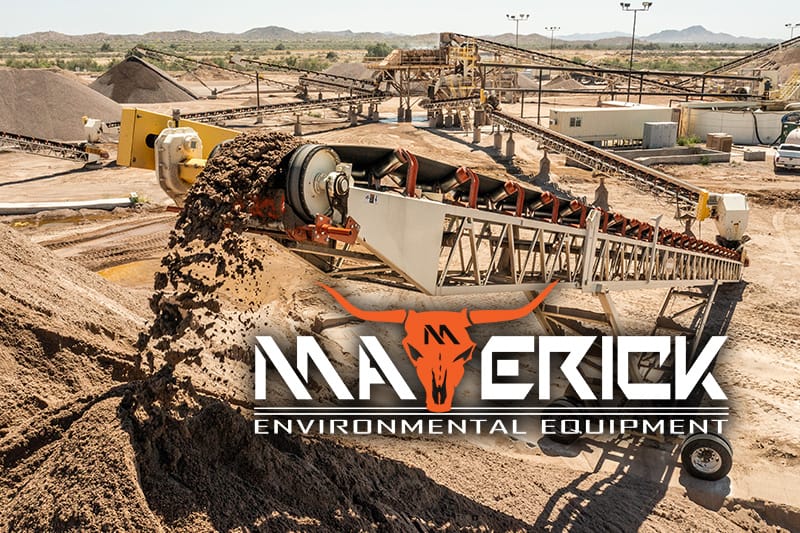 Morris, Minn. – Superior Industries, Inc., a US-based manufacturer and global supplier of bulk material processing and handling systems, is excited to announce a new dealer partnership with Maverick Environmental Equipment in Ohio.
"The team at Maverick comes to work everyday with lots of energy, high enthusiasm, and spirited passion for the success of customers," says Brad Osebold, Superior's sales manager throughout the Great Lakes region. "The cultures of our two companies — including a strong distaste for corporate bureaucracy — align well and I'm excited for producers in Ohio to take advantage of this new alliance."
Throughout Ohio, Maverick Environmental Equipment will sell, service and support Superior's crushing, screening, washing and conveying equipment and parts. The manufacturer's diverse product portfolio includes jaw, cone, HSI and VSI crushers; horizontal, inclined and grizzly feeding vibratory equipment; scrubbing, classifying, washing and dewatering solutions; plus unloading, transferring and stacking conveyors including Superior's famous TeleStacker® Conveyor.
Established in 2016, Maverick Environmental Equipment evolved from a group of men and women who have been dedicated to aggregate processing for more than two decades. In Ohio, stock equipment, parts inventory, and skilled teams of mobile service technicians are based in Newbury and Breman, Ohio.