Mix and Match
Utilizing two, counter-rotating mixing shafts, pugmills evenly blend multiple materials into a single uniform product. Industrial applications for pugmills include uniformly mixed, wetted and densely compacted aggregate for road base, adding lime to asphalt for strengthening its binding, wetting fly ash to reduce dust, incorporating remediation agents into waste and development of roller-compacted concrete (RCC).

Pugmills can be outfitted for portable or stationary applications.
Capacities up to 1,200 STPH (1,09 MTPH)
Up to 150 HP motors (110 kW)
Two model sizes
Have questions? Need a quote? Complete the form below and we will follow up shortly.
Request More Info

| pugmill mixer

By clicking submit, you confirm that you agree to the storing and processing of your personal data as described in our privacy policy. Please understand you can unsubscribe or update preferences at any time.
Service & Parts
We always have been and always will be a privately-owned company. That means we can add more employees to our customer service team without Wall Street breathing down our neck. Isn't that the way it should be?
Dealer Support
They're the same neighbors you'd trust to babysit your dog on the weekend. Our factory-trained dealers are a local connection for sales, service and parts.
Phone Support
Staffed by agents born to serve others, you're welcome to call our technical service team 24/7/365. (If you call in the middle of the night, we can't guarantee they're in uniform!)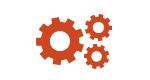 Replacement parts
You know the old saying … "square pegs don't fit in round holes?" It's often the case with knock-off parts. Genuine Superior are forged from the same steel as our equipment.