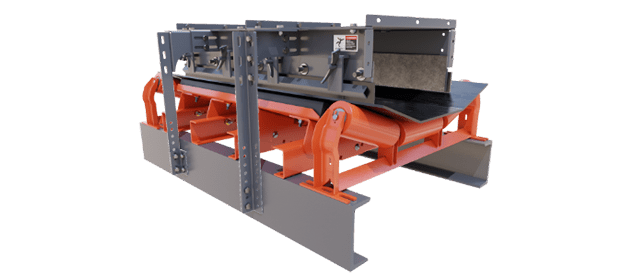 Clean Up Your Act
Simply designed for your own crews to quickly install, Superior's modular Skirting System controls dust and stops spillage. Mount the system to one of your conveyors and your shovels will go on strike!
Our crews visit and collect data from thousands of conveyor systems each year. According to one of our most seasoned maintenance specialists, half of all the conveyors he surveys would benefit from material containment components in their load or transfer zones.
That's one out of every two conveyors spilling valuable material, spewing harmful dust, and creating unsafe work environments. Additionally, when material goes fugitive, it damages and shortens the life of all the other conveyor components.
Belt widths 18" – 72" (457 – ​​1,728mm)
5' (1.5m) sections
Features & Benefits
01.
Uncomplicated Installation
Retrofits to your existing conveyor structure with little or no field fabrication.
02.
Adjustable Legs
Depending on the design of your conveyor, the legs adjust for universal installation.
03.
Stilling Zone
Designed with internal baffles, which accelerate dust settling inside the system.
04.
Clamping Systems
Versus nuts and bolts, you can use your God-given hands to clamp and/or adjust the skirting.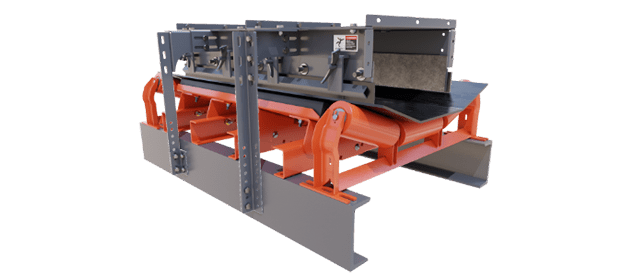 Skirting Section – standard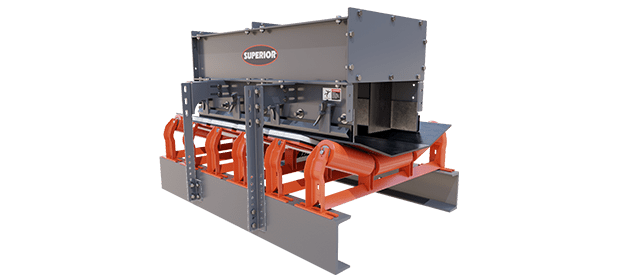 Skirting Section – with Still Box
Have questions? Need a quote? Complete the form below and we will follow up shortly.
Request More Info

| Skirting Systems

See our privacy policy.
Service & Parts
We always have been and always will be a privately-owned company. That means we can add more employees to our customer service team without Wall Street breathing down our neck. Isn't that the way it should be?
dealer support
They're the same neighbors you'd trust to babysit your dog on the weekend. Our factory-trained dealers are a local connection for sales, service and parts.
phone support
Staffed by agents born to serve others, you're welcome to call our technical service team 24/7/365. (If you call in the middle of the night, we can't guarantee they're in uniform!)
replacement parts
You know the old saying…"square pegs don't fit in round holes?" It's often the case with knock-off parts. Genuine Superior parts are forged from the same steel as our equipment