Exterra® Replacement Blades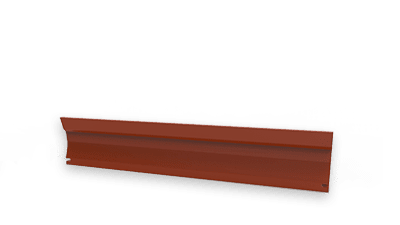 A welcome change
Save your existing pole system, those can last a lifetime. Instead, upgrade to a better, bulkier brand of conveyor belt scraper blades– an Exterra Replacement Blade.

The profile of an Exterra Replacement Blade includes up to 40% more urethane than some of our competitors. Additionally, a thicker tip at the point of the scraper gives you better cleaning power at this most crucial point of attack.
Interchangeable Brands
We manufacture retrofit blades that match the profile of these brands for an exact fit to their pole and tensioning system.
Arch Mini Saber
Arch Saber
Argonics Eraser
Argonics Micro Eraser
Flexco EZP1
Martin QC #1 Standard
Martin PV
Martin DH Standard
Have questions? Need a quote? Complete the form below and we will follow up shortly.
Request More Info

| exterra Replacement blades

See our privacy policy.
Service & Parts
We always have been and always will be a privately-owned company. That means we can add more employees to our customer service team without Wall Street breathing down our neck. Isn't that the way it should be?
dealer support
They're the same neighbors you'd trust to babysit your dog on the weekend. Our factory-trained dealers are a local connection for sales, service and parts.
phone support
Staffed by agents born to serve others, you're welcome to call our technical service team 24/7/365. (If you call in the middle of the night, we can't guarantee they're in uniform!)
replacement parts
You know the old saying…"square pegs don't fit in round holes?" It's often the case with knock-off parts. Genuine Superior parts are forged from the same steel as our equipment