Application-Specific Idler Seals
SpinGuard® Seal Technology
Superior's patented next-generation SpinGuard Idler Seals offer greater protection in applications known to expose idler bearings to fugitive material prematurely.

Application-specific seal configurations have 5+ years of trial and error testing in lab and field settings. Production lead times for idlers outfitted with these special seals are competitive to idlers with traditional seals.
Four
NEW

Application-Specific Idler Seal Options
conveying idlers

Wet
APPLICATIONS:
Wash or dredge processes.
Frequent washdowns.
BENEFITS:
Special double contact seal defends bearing from moisture penetration.
DRY
APPLICATIONS:
Crushing and screening dust with excessive fines.
BENEFITS:
Oiled and contact seals protect bearing from dry particles and grit.

ECO
APPLICATIONS:
Overland or long distance material handling sites.
BENEFITS:
Seal reduces drag and roll resistance for less horsepower at startup /operation.

TITANIUM™
APPLICATIONS:
Washed sand, fines removal or dredging. Most extreme conditions.
BENEFITS:
Combination of design characteristics from wet and dry seals for ultimate bearing protection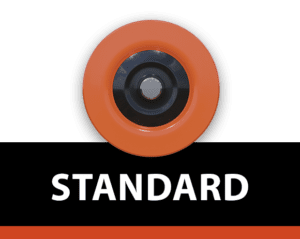 STANDARD SEAL
[NEWLY Re-Designed]
APPLICATIONS: Traditional material handling not described above. Typically 80-90% of applications.
BENEFITS: While testing our application specific models, we redesigned our standard for the best bearing protection yet.
SpinGuard Idler Seal technology
Where and when to use an application-specific bearing seal? Watch this video to see the options and learn the applications.
Superior's chief engineer of conveyor components describes each seal design and covers the development testing process.
Targeted bearing protection with SpinGuard Application-Specific Idler Seals.
Stock Inventory
Most of the time, we rely on our dealers to stock Superior equipment. However, we typically have a small amount of factory stock.
Have questions for our experts? Need a quote? Complete the form below and we will follow up shortly.
Request More Info

| application-specific Idler seals

See our privacy policy.
Service & Parts
We always have been and always will be a privately-owned company. That means we can add more employees to our customer service team without Wall Street breathing down our neck. Isn't that the way it should be?
dealer support
They're the same neighbors you'd trust to babysit your dog on the weekend. Our factory-trained dealers are a local connection for sales, service and parts.
phone support
Staffed by agents born to serve others, you're welcome to call our technical service team 24/7/365. (If you call in the middle of the night, we can't guarantee they're in uniform!)
replacement parts
You know the old saying…"square pegs don't fit in round holes?" It's often the case with knock-off parts. Genuine Superior parts are forged from the same steel as our equipment