Another label for the aggregate washing product segment could be wet processing since most of the equipment is so much more than simply washing.

Generally, wet processing equipment removes unwanted material from feeds, aids in the formation of a spec, sizes and separates and/or removes moisture.

We wash sand and gravel for better roads and bridges, lasting foundations and — best of all — to command higher prices for our products.
Scrubbing removes minerals for a higher grade, higher value product.
Using water, gravity and settling to separate then re-blend sand.
Using water to remove unwanted silt or clay.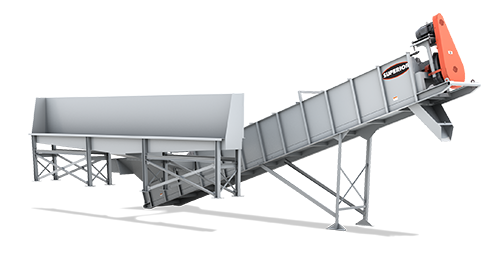 Concrete Washout System
Recover salable aggregate from ready mix trucks
Avoid wasteful disposal
Reduce washdown time and disposal site trips
However you rock
we roll
Idlers That Last 3x Longer
in Tough Situations
Not long ago, idlers were simply separated by thickness, width and weight. Other than the paint color, originality didn't really exist.

Then, Superior invented application-specific seals to extend idler life in tough conditions like wet, dry, overland and slurry.


What is Rock Face to Load out?
In the middle part of the 2010's, Superior launched an aggressive strategy to improve reliability and performance of the products serving the aggregate industry. Our customers — already buyers of conveyors — groaned for a better brand of service for their crushing, screening and washing equipment. Superior checked the boxes and made the leap.

Our first acquisition was of 50-year-old washing equipment manufacturer GreyStone, Inc. Soon after, Superior doubled the capacity of the Nebraska-based plant, incorporated time-tested production techniques and tripled the manufacturing manpower.

Together — relying heavily on the voice of our customers — we're building the finest line of aggregate washing machines in the world.