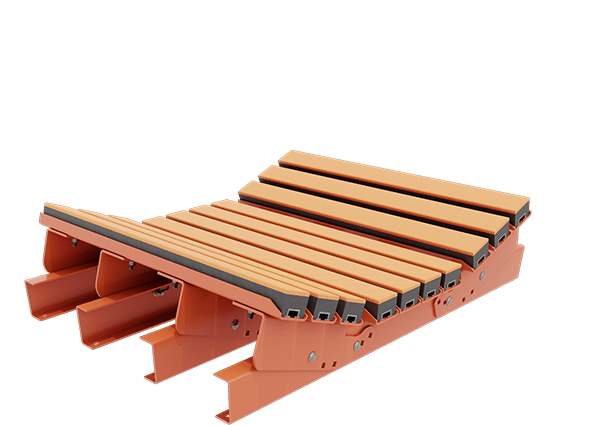 cushion the blow
Did you ever participate in the egg drop experiment during science class? (Your goal was to create the most protective packaging so the brittle egg inside was cushioned during the drop.) That simple experiment is similar to the concept of an impact bed.

Constructed with energy-absorbing materials, the impact bed is designed to protect conveyor belting from the beating of falling material within the load zone.

Actually, the material doesn't always need to be big and lumpy. Sometimes, impact beds are used to soften the blow of material from extended distances as it free falls from discharge chute to hopper target.
Belt widths 24" or 72" (609 – 1,828mm)
Lengths 4′ – 5′ (1.2m or 1.5m)
Standard Duty: up to 200 lbs/ft (91kg)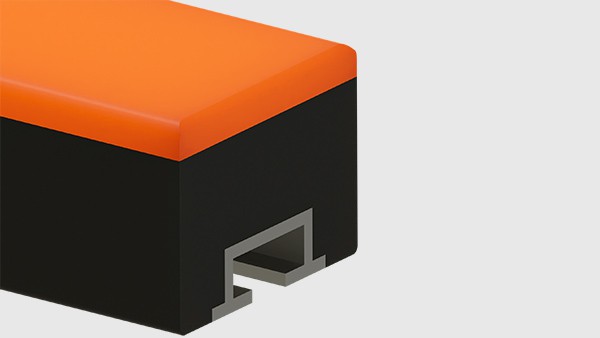 01.
impact bars
Top layer of low friction UHMW and bottom layer of high impact SBR rubber.
02.
Adjustable wings
Wings adjust to 20°, 35° and 45° to contain material transferred to load zone.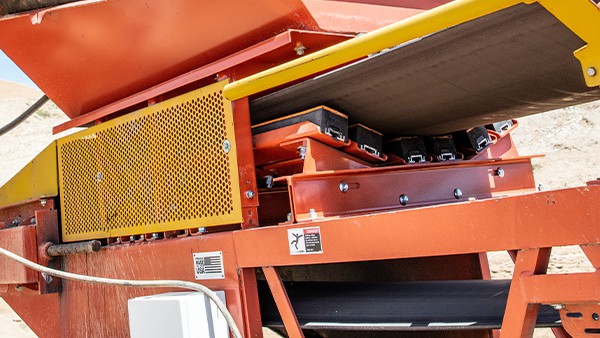 03.
Structural frame
Rigid, structurally sound frame provides extra support.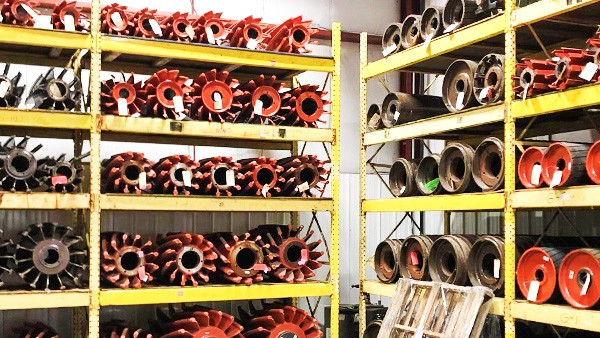 04.
Expedited Deliveries
Local distribution, elite welders, and in-house testing all contribute to expedited components deliveries.

Standard Duty
Up to 200 lbs/ft (91kg)
Medium Duty
Up to 960 lbs/ft (435kg)
ENGINEERED CLASS
Designed to Application
Have questions? Need a quote? Complete the form below and we will follow up shortly.
Request More Info

|

Impact Bed

See our privacy policy.