RazerTail® Truck Unloader
Clean Up Your Material Transfer
Designed to streamline material handling, Superior's RazerTail Truck Unloader swiftly transfers dry bulk materials from dump trucks to other conveyors, barges, railcars, and more.
With a direct transfer from truck to target, these systems will eliminate costly re-handling and maintain the precise quality of your material. Your precious materials never touch the ground!
Today's portability trend affects every aspect of material handling, so there's an obvious advantage in combining highly portable plants with highly portable support equipment like the RazerTail Truck Unloader. The one piece, low profile package can be positioned, set up, and running in just a couple of minutes.
Applications:
Efficient Material Transfer
Along New York's famous Hudson River, haul trucks dump 50 to 70-ton loads into a RazerTail Truck Unloader, which feeds a barge-loading TeleStacker® Conveyor.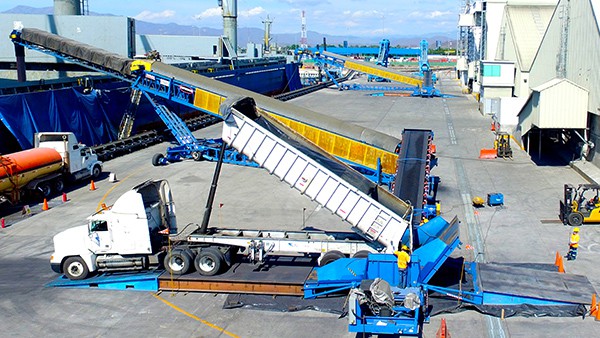 01.
Pre-Engineered Conveyor
No engineering and design work means faster project completion for you.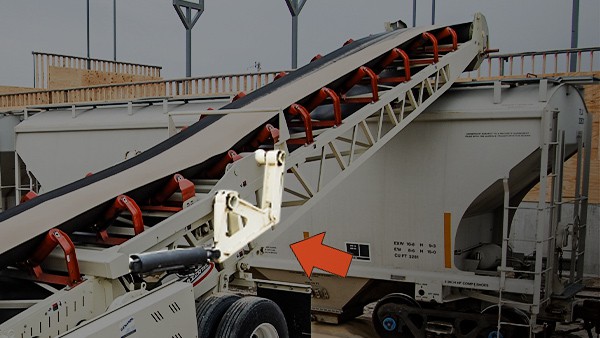 02.
Modular Design
Scalable conveyors easily adapt to changing demands, avoiding the need for a complete system overhaul.
03.
Ready to Go Head & Tail
Depending on the model, these beginning and end sections are fully or partially assembled for quick installation.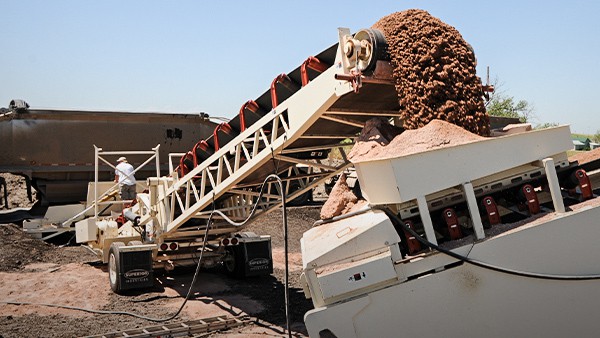 04.
Hassle-Free Idler Install
Off-the-shelf rollers in standard CEMA frames that attach to the conveyor frame with brackets and j-bolts (no nuts and bolts!)
Local Stock. Local Support. Local Experts!
Videos
At a port in Florida, a pair of RazerTail Truck Unloaders work around the clock to transfer wood chips from truck to ship.
High value frac sand transfers directly from belly dump trucks to rail cars at this transloading facility in Minnesota.
models
Have questions? Need a quote? Complete the form below and we will follow up shortly.
Request More Info

|

RazerTail Truck Unloader

See our privacy policy.