Feeding Frenzy
It's your loader operator's best friend or worst enemy and the crucial first stage of most material processing applications. That's why feed systems have high expectations.

Operators don't have the time or patience to waste maintaining feed hoppers or bins. They want equipment that is easy to use, consistently performs and is designed durably…just in case their bucket gets unruly.

Superior's feed hoppers are used in many bulk material applications including examples like stone, sand and gravel, recycle and organics.
Standard capacities up to 1,320 STPH (1,200 MTPH)
Wheeled or skid-mounted models
Custom engineering available
Feed Hopper Models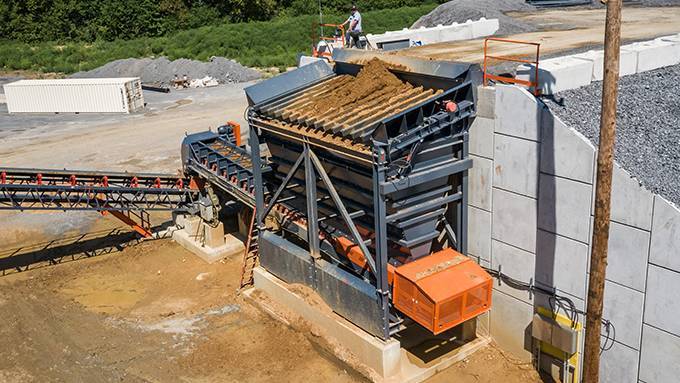 Stationary Feed Hopper
HOPPER SIZE:
8′ x 14′ or 8′ x 17′
2.4 x 4.2m or 2.4 x 5.1m
HOPPER CAPACITY:
15 – 30 cubic yards
11.4 – 22.9 cubic meters
DISCHARGE CONVEYOR LENGTH:
21′ – 0″ or 24′ – 6″
6.4m or 7.4m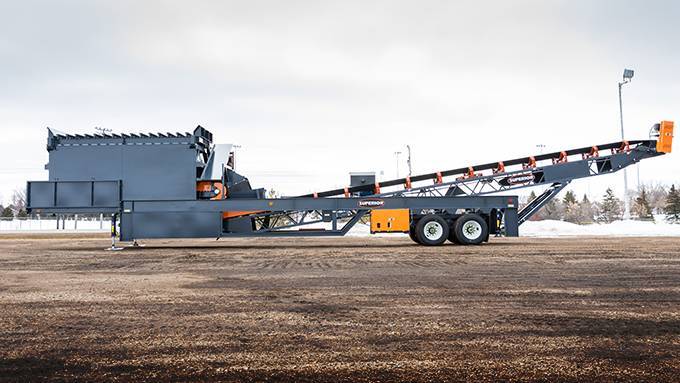 Portable Feed Hopper
HOPPER SIZE:
8′ x 16′ or 9′ x 18′
2.4 x 4.8m or 2.7 x 5.4m
HOPPER CAPACITY:
10 – 15 cubic yards
7.6 – 11.4 cubic meters
DISCHARGE CONVEYOR LENGTH:
None, 40′ or 50′
None, 12.1m or 15.2m
Custom Hoppers & Bins
IN APPLICATION
Stock Inventory
Most of the time, we rely on our dealers to stock Superior equipment. However, we typically have a small amount of factory stock.
Have questions? Need a quote? Complete the form below and we will follow up shortly.
Request More Info

| Feed Hoppers

See our privacy policy.
Service & Parts
We always have been and always will be a privately-owned company. That means we can add more employees to our customer service team without Wall Street breathing down our neck. Isn't that the way it should be?
dealer support
They're the same neighbors you'd trust to babysit your dog on the weekend. Our factory-trained dealers are a local connection for sales, service and parts.
phone support
Staffed by agents born to serve others, you're welcome to call our technical service team 24/7/365. (If you call in the middle of the night, we can't guarantee they're in uniform!)
replacement parts
You know the old saying…"square pegs don't fit in round holes?" It's often the case with knock-off parts. Genuine Superior parts are forged from the same steel as our equipment