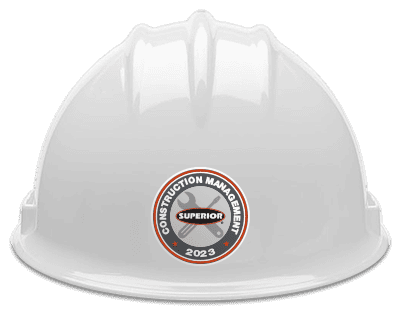 One Contact for All Stages of Turnkey Construction
Superior's Construction Management group is an end-to-end designer, manufacturer, supplier, and installer of full-scale processing plants for aggregates and other dry bulk applications.
services:
Unique PROJECTs
Teichert Aggregates – Woodlake, CA
Building Success Together
Santa Fe Aggregates' new Kaweah South Plant sits between two rivers where material is pulled from the river basin to be processed through the plant.
Scotty's Contracting – Vine Grove, KY
Building For the Future
Allowing the company to nearly double its annual production output, the rail-unloading operation positions Scotty's as the primary supplier of quality stone in Central Kentucky.
Advantages
01.
We Are the Manufacturing Source
We manufacture our own crushing, screening, washing, and conveying equipment and best of all, you can buy it all directly from us. (We'll source any other brand you want!)
02.
Blending Experience & Energy
Our team combines all of Superior's seasoned industry talent — and we're blessed to benefit from so much experience — with an equal number of young professionals hungry to serve customers!
03.
Don't Pass the Buck
It's in our blood to find solutions and go the extra mile to resolve issues. We always take ownership of problems without shifting blame to others when faced with challenges.
04.
Merging High Expectations
When we do need to outsource — for example some concrete and electrical services — we partner with the best of the best. If you don't match our high standards, you're not invited to bid.
05.
Service After Startup
Our partnership doesn't end with you once the plant is turned on…that's just the beginning! We'll team you with members of our support staff and the local Superior dealer in your area.
06.
Elite WArranty Protection
All of our processing equipment, material handling conveyors, and wear parts are backed by our own industry-leading warranty. Once again, you benefit from one point of contact long after the sale!
highlighted projects
construction management sites
Martin Marietta Materials
Augusta, Georgia
Summit Materials
Broad River, Georgia
Granite Construction
Llano, California
Hoover Materials
Nashville, Tennessee
Summit Materials
Langley, British Columbia
Vulcan Materials Company
Stockbridge, Georgia
Have questions? Need a quote? Complete the form below and we will follow up shortly.
Request More Info

|

construction Management
See our privacy policy.