Improve Screening Efficiency
Often mounted on top of a screen tower, blade mill washers prepare feeds for further processing. A dry feed is converted to a wet slurry and then fed to a vibratory screen.

This improves screening efficiency as wet feeds go through a screen much faster than dry. Any water fed to a blade mill is water you don't need to feed through your screen's spray bars.

As the material processes up the blade mill tub, clays and crusher dust are washed from the rock. Include a set of overflow doors, and sticks and dirt will float out the side keeping this fugitive material from your screen.

Capacities up to 720 STPH (650 MTPH)
Operating Angle of 0° – 8°
Tub lengths 24' – 48' (7.3 – 14.6m)
Models
BEARING OPTIONS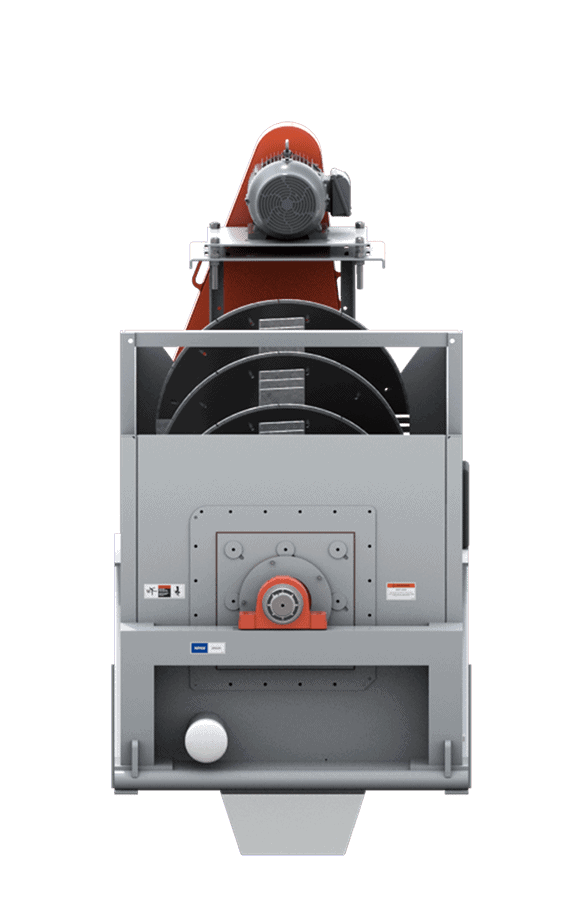 Safeguard™ Outboard Bearing
44×20 Single Screw shown
Standard design
Pillow block bearing
Bearing mounted away from tank
Retrofit kits for existing screws
Flange Mount Bearing
44×20 Single Screw shown
Uses flange block bearing
Matches footprint of EIW and Trio
Replacement parts available too
Have questions? Need a quote? Complete the form below and we will follow up shortly.
Request More Info
|

Blade Mill Washer

See our privacy policy.