Accelerate Your Goals
Superior's modular platform systems offer bulk producers a faster, more economical solution to developing and commissioning a new processing plant. The scalable, pre-engineered systems can also be applied as additions to existing plants.

Modular platforms are compact for smaller footprints, offer convenient maintenance features and integrate seamlessly with Superior's crushing, screening, washing and conveying products.

Modularity of design means owners and operators can easily expand the capabilities of their Fusion Platform System as finances allow, application needs change and alongside growing market conditions.

Additionally, choosing a pre-engineered configuration means faster lead times and earlier commissioning. Each system is designed with plug and play, pre-wired electrical connections and is optimized for efficient shipping by flatbed or container.
Features & Benefits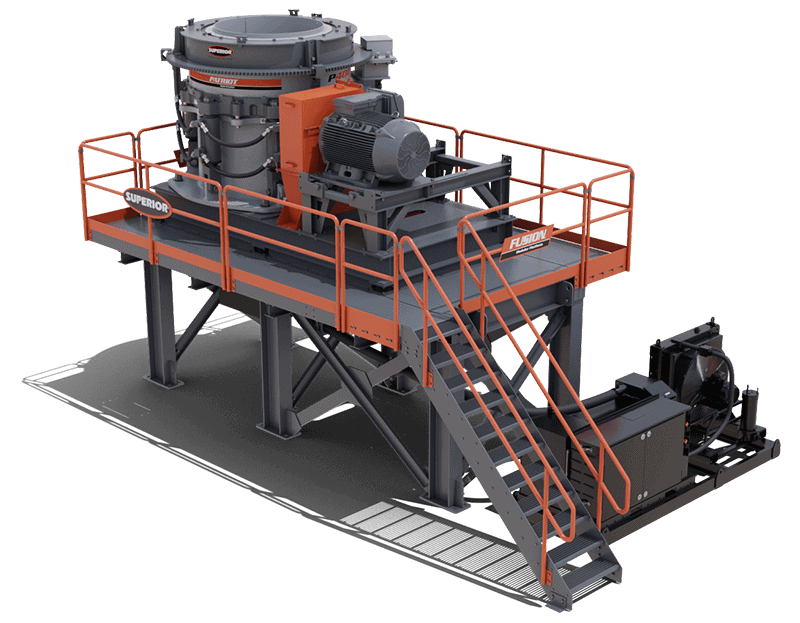 01.
Pre-Engineered Systems
Remove the time it takes to complete engineering for swift production and commissioning.
02.
Design Flexibility
These pre-engineered, ready-to-erect systems still allow customization to achieve best performance at each jobsite.
03.
Freight Packaging
Design considerations optimize packaging to reduce the number of domestic flatbeds or international shipping containers.
04.
Scalable Solutions
Easily extend the capabilities of your plant to increase capacities or incorporate new processes.
05.
Swift Commissioning
Pre-engineering and plug-and-play components reduce production and installation time.
Fusion Platform System
Video Overviews
Fusion Platforms
rock face to load out®
Have questions? Need a quote? Complete the form below and we will follow up shortly.
Request More Info
|

Fusion platforms

See our privacy policy.