Routine maintenance and repairs are part of owning and operating high-performing wet processing equipment. Good care of your washing, scrubbing, classifying and dewatering machinery includes quality replacement parts for when things break or wear out.

Certainly, there are cheaper options for parts like wear shoes, screw shafts and hydraulic valves from all around the world, but many times those parts can negatively affect your equipment. They're cheaper upfront, but end up swiping more money from your pocket during the life of your machine.

That's why we always suggest using Superior's OEM replacement parts for your wet processing equipment. They're the exact same parts used when we first manufactured your machinery.
Parts
Hotline
+1 (320) 589-7547

The Benefits of superior
OEM Washing Parts
People Matter
They're born with hearts of service, energized by relationships and genuinely care about your uptime!
Inventory Matters
What's the first thing a publicly-traded company cuts when they need to make a buck? We're private and committed to consistent stocking.
Quality Matters
Investing in reproduced aftermarket parts can lead to variable quality. Superior's OEM parts are the same… every time!
Training Matters
We get it! Unless you're an industry veteran, dialing in a dewatering screen can be a confusing web of parts and pieces. Take advantage of our willingness to teach.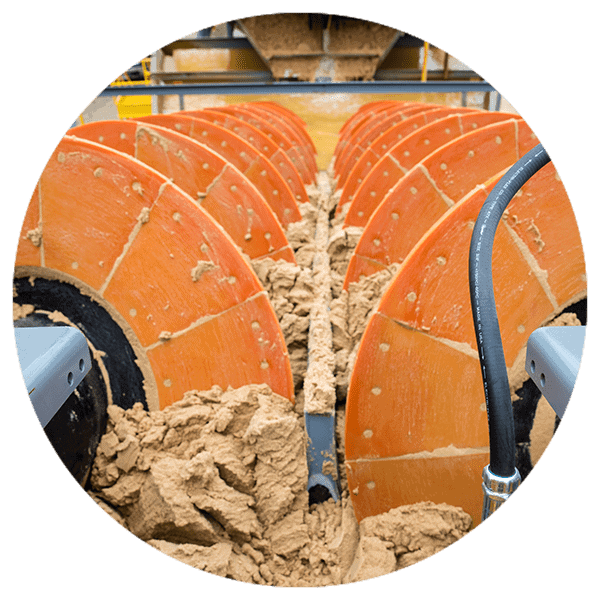 Aftermarket Options
After acquiring GreyStone, Inc. in 2015, we're geared up to supply you with wear parts for the legacy aggregate equipment brand.

Like doing business with us? We can also supply all replacement washing parts for Astec, Eagle Iron Works (EIW), Kolberg, KPI-JCI, McLanahan, Telsmith and Wemco*.
*All trademarks are trademarks of their respective owners. Use of trademarks is for informational purposes and does not imply endorsement or affiliation between those owners and Superior or any of its affiliates.
Have questions? Need a quote? Complete the form below and we will follow up shortly.
Request More Info |
washing parts
See our privacy policy.