Here at Superior, the parts we use in the manufacturing process of our vibratory equipment are the same parts our dealers stock.

These genuine OEM parts fit the exact specifications of our screens and feeders, go through the same quality process and ensure your warranty remains intact.
Parts

Hotline
+1 (320) 589-7547

The Benefits of superior
OEM Vibratory Parts
People Matter
They're born with hearts of service, energized by relationships and genuinely care about your uptime!
Inventory Matters
What's the first thing a publicly-traded company cuts when they need to make a buck? We're private and committed to consistent stocking.
Quality Matters
Investing in reproduced aftermarket parts can lead to variable quality. Superior's OEM parts are the same… every time!
Training Matters
We get it! Unless you're an industry veteran, the calibrating a screen can be a confusing web of parts and pieces. Take advantage of our willingness to teach.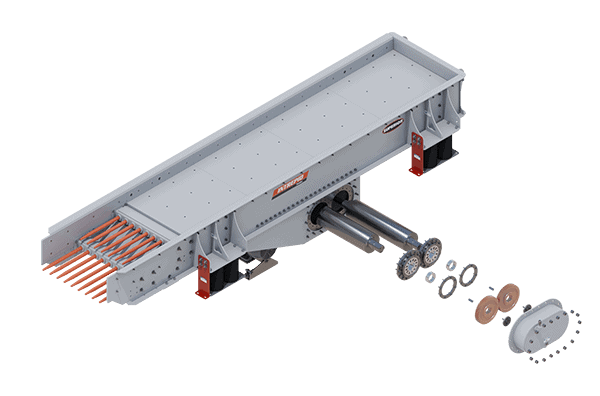 VIBRATORY
Replacement Parts
We offer thousands of unique part numbers for your Superior vibratory equipment. Here are some examples of some of the most common wears and spares:
Bearings
Drive Belts
Filters
Greasing Components
Grizzly Bars
Guards & Covers
Hydraulic Components
Liners
Motors
Screen cloth
Shafts
Sheaves
Spray Bars
Springs & Covers
Tailgates
Tensioners
V-Belts
Have questions? Need a quote? Complete the form below and we will follow up shortly.
Request More Info |
vibratory parts
See our privacy policy.