Engineered Overland Conveyor
Made-to-Order Material Handling
While haul trucks can bring flexibility to transport applications, the short and long-term economic implications are causing operators to seek alternatives. In many cases, engineered overland conveyors (sometimes called "groundline") are the most cost-effective method of transporting bulk material to processing plants or loading facilities.

Unstable fuel prices, permitting regulations, labor training and equipment maintenance all hit the pocketbook. As a result, more and more operations conduct feasibility studies into the use of overland conveyors for long-distance transport.

Calculations projecting the use of conveyors combined with haul trucks — or conveyors replacing haul trucks — support a dramatic return on investment following installation.
Features
01.
Superior Components
Perhaps our most unique feature is conveyor components manufacturing. All the idlers, pulleys, scrapers and accessories are built by Superior.
02.
Custom Engineering
From channel depth to mechanical systems, every detail is based on specifications of your application like material characteristics and capacity.
03.
In-House Engineering
100% of your new equipment is designed within the same company that manufactures the overland conveyor. Right here at Superior.
04.
Total Package
As manufacturers of entire processing plants, a conveyor is never an independent project. It's designed to work with the rest of your equipment.
05.
Drive Design
Be confident that the engine of your conveyor — the PT components — are specced, assembled and tested all within Superior.
Personal Ingredients
From head to tail, our overland conveyors are 100% Superior.
While most conveyor manufacturers outsource parts production, Superior uses our own ingredients. All the idlers, pulleys, scrapers and accessories – basically the operating components of your conveyor – are designed and built right here.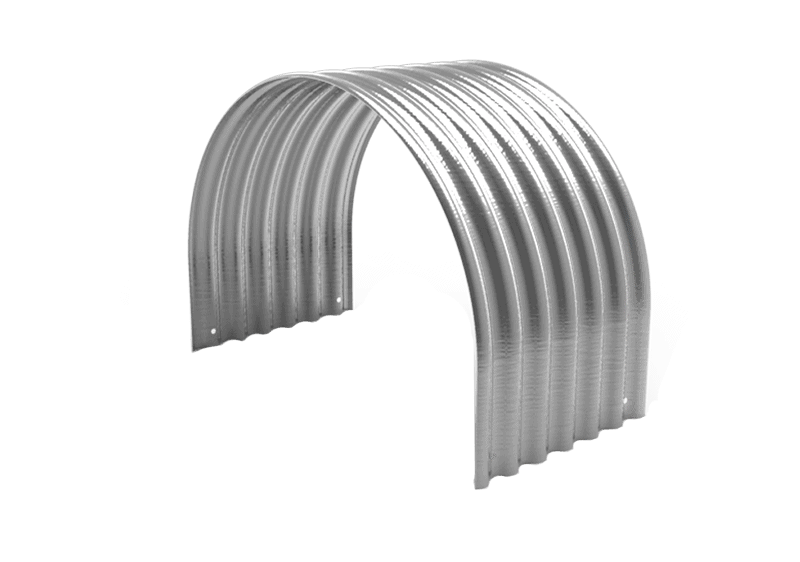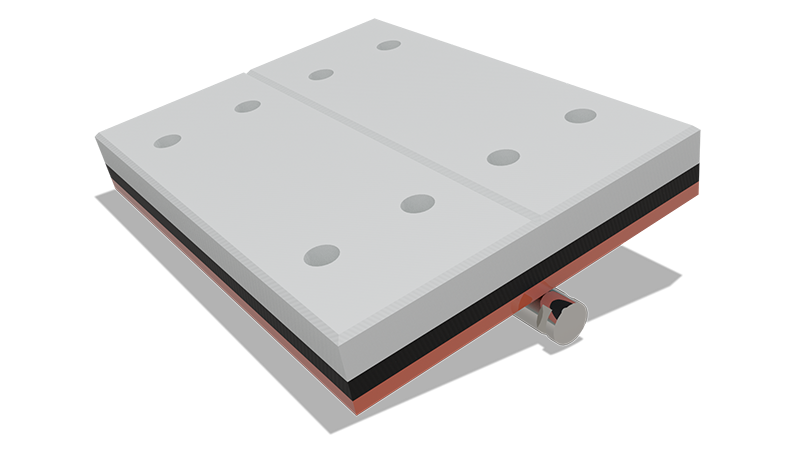 Benefits
of overland conveyors
01.
Handle a wide spectrum of capacities from a trickle all the way up to 30,000 tons per hour.
02.
20+ years of service life means overland conveyors operate long after a truck fleet is retired.
03.
Reduced costs of fuel, labor, MSHA training, emissions, maintenance and engine depreciation.
04.
Proper blending of crushed rock and overburden material fed in desired percentages.
05.
Haul trucks emit and stir pollution along their entire path producing dust, noise and traffic.
06.
Engineered overland conveyors offer quiet material transport and can blend in with the environment.
07.
Truck efficiency is compromised up inclines, while overland technology tackles inclines up to 35%.
Accelerated Commissioning: Zipline® Conveyor
Pre-Engineered. Modular Design. Toolless Assembly.
Cost Per Ton
Comparison

40-TON HAUL TRUCK
Number of Trucks
Tons Per Load
Cycle Time
Purchase Price
Depreciation Schedule
Expected Life
Maintenance/Fuel Per Hour
Lifetime Maintenance
Cost per ton
2
40
10 Minutes
$300,000
7 Years
30,000 Hours
$56
$70,000
$0.43
OVERLAND CONVEYOR – 42″ (106cm)
Net Elevation Change
Tons Per Hour
Horsepower
Purchase Price
Depreciation Schedule
Site Preparation
Electricity (kwh) Per Hour
Conveyor Sections
Cost Per Ton
40′ (12m)
500
50
$250,000
20 Years
$10,000
$0.08
1
$0.03
Have questions? Need a quote? Complete the form below and we will follow up shortly.
Request More Info

|

Overland Conveyor

See our privacy policy.