Exterra® Primary
Belt Cleaner

Meat and Potatoes
Aggregate primary belt cleaners — also known as pre-cleaners — are designed for installation at the head pulley just past the point of material discharge from the conveyor.
Superior's Exterra Primary Belt Cleaner, as a urethane-based cleaner, scrapes the top of the belt and forces coarse carryback material onto the stockpile or into another intended target.
Without this primary belt cleaning stage, which typically removes about 70% of carryback, fugitive material will stick to return rolls, pile up below the conveyor and create costly maintenance issues like belt mistracking and damaging spillage.
Belt widths 18" – 72" (457 – 1,828mm)
Blade widths 10" – 70" (254 – 1,728mm)
Pole lengths: 48" – 114" (1,219mm – 2,895mm)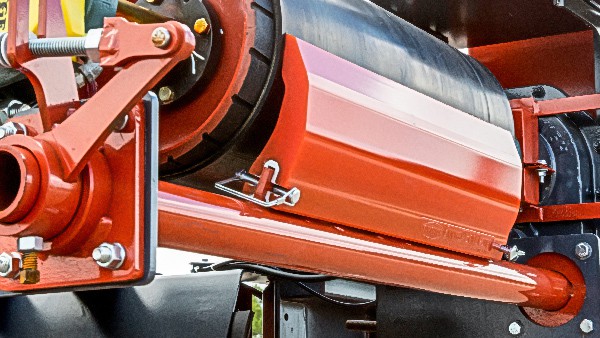 01.
beefy blades
Up to 40% bigger blades for longer lasting cleaning power.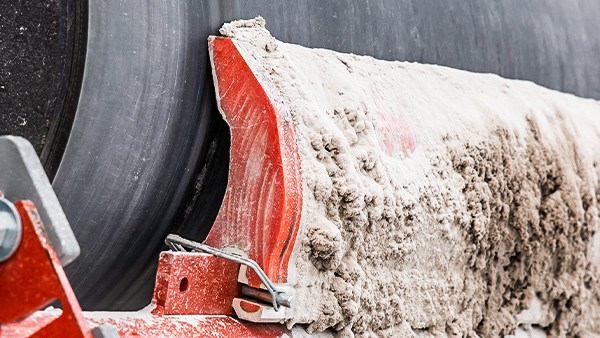 02.
Thick apex
A fatter blade tip generates more cleaning power at this crucial point of attack.
03.
In-House Urethane
Internal urethane production improves quality, consistency and lead times.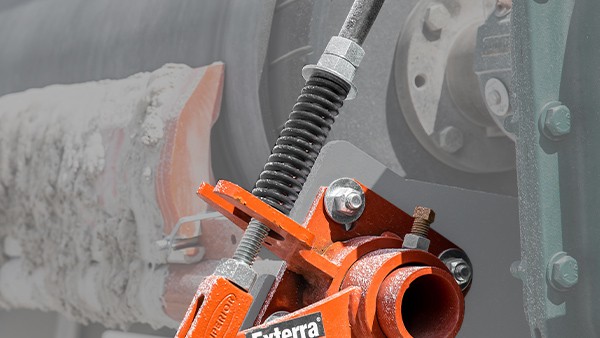 04.
Tensioning nut
Standard systems are equipped with a simple to use wrench tensioning nut.

WATCH
Exterra® belt cleaner – click tensioner
Installation
Get a parts overview and see the steps involved for set-up of the click-tensioning system on a Primary Belt Cleaner.
Have questions? Need a quote? Complete the form below and we will follow up shortly.
Request More Info

|

Exterra Primary Belt Cleaner
See our privacy policy.