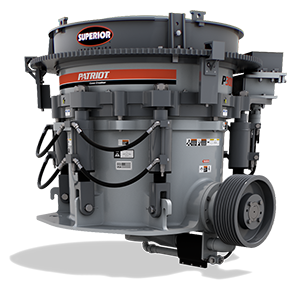 High Performance Bushing Cone
Superior's Patriot Cone Crusher is an American-made, bushing-style rock crusher that sets the standard for productivity and durability.
With a lifetime warranty and high-grade components that exceed industry standards, the Patriot Cone delivers reliable performance and unbeatable value in secondary or tertiary applications.
Its proven design simplifies maintenance and increases production, making it the ideal choice for mining and aggregate applications.
Applications: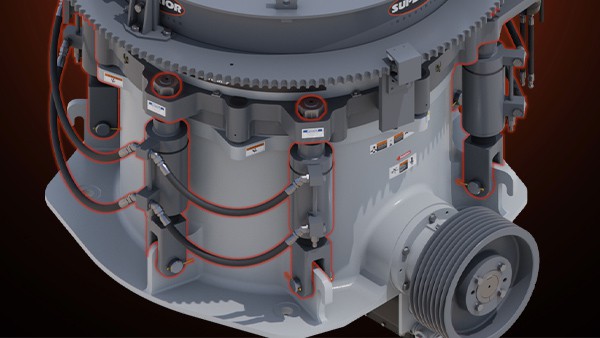 01.
Advanced Tramp Relief System
Inverted cylinder design protects hydraulic seals from contamination during operation for less maintenance. (P300 shown)
02.
Counterclockwise Rotation
Instead of turning down and causing major damage, the crusher opens up if there's a loss in clamping pressure. (P500 Shown)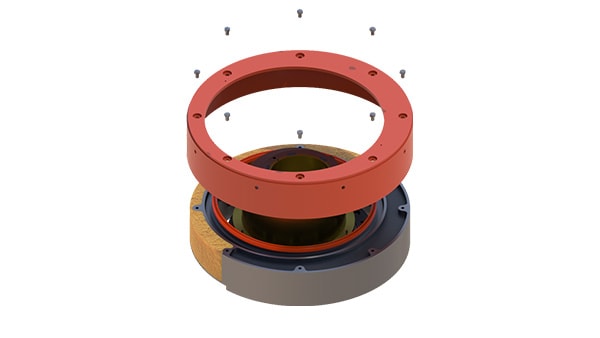 03.
Enclosed Counterweight Assembly
An easy to remove bolt-on guard protects the counterweight from material wear. (P400 Shown)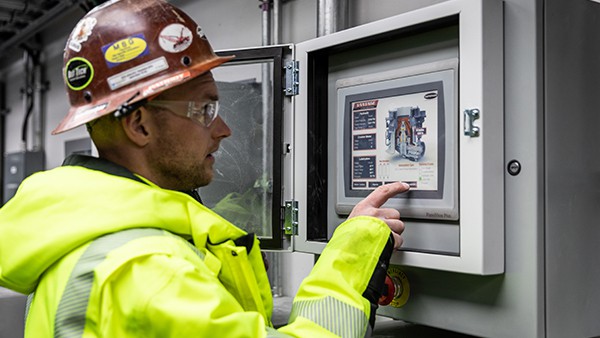 04.
Vantage® Automation
Designed and supported in-house, automation allows precise control, warns of harmful conditions, and improves efficiencies.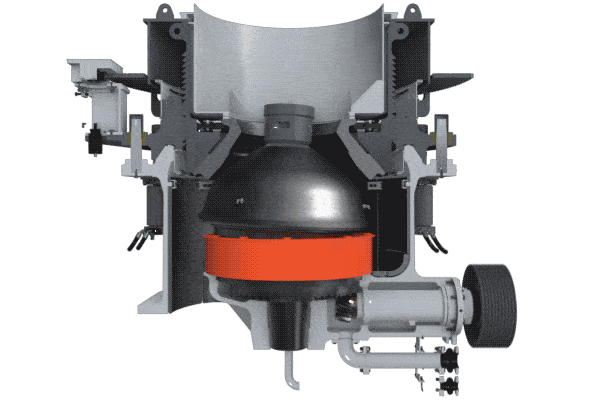 How Does A Cone Crusher Work?
Rocks are fed through the top of the cone and fall to the mantle, which is driven by an eccentrically gyrating shaft.
This circular motion squeezes material against a stationary bowl liner causing it to fracture.
As the material is crushed, it falls down through the chamber and exits the bottom of the machine.
Local Stock. Local Support. Local Experts!
Videos
Portability of plants matters in rural Wisconsin.
Animated overview of Patriot Cone Crusher features.
Aggregate producer needs compact crushing plant.
models
Photos: Stationary Applications
Photos: Portable Applications
Have questions? Need a quote? Complete the form below and we will follow up shortly.
Request More Info
|

pATRIOT CONE CRUSHER

See our privacy policy.