Cemco™ Vertical Shaft Impactor (VSI)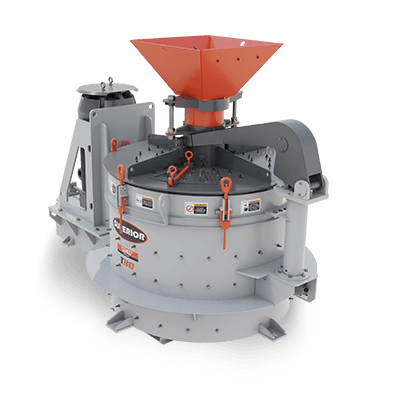 Pioneers of Impact Crushing
In the early 1960's, after observing shortcomings in existing crusher technology, CEMCO (acquired by Superior in 2023) embarked on a journey to design a better crusher for chips and sand production.
The result was the creation of the modern vertical shaft impact (VSI) crusher, a pioneering design that has stood the test of time with the first unit still operating today!
Today, Superior's Cemco VSI boasts global usage, persistently processing a wide range of materials in diverse industries.
Applications: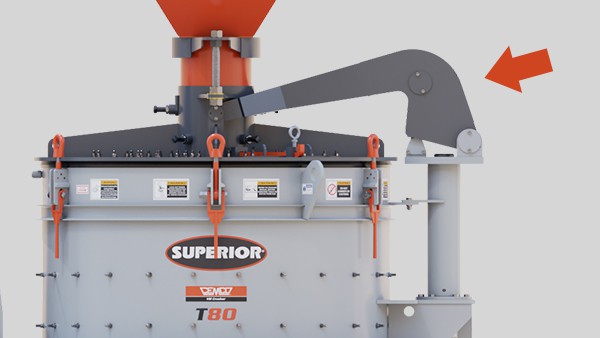 01.
Hydraulic Lid Lifter
Provide quick access for routine inspections and quick and easy maintenance.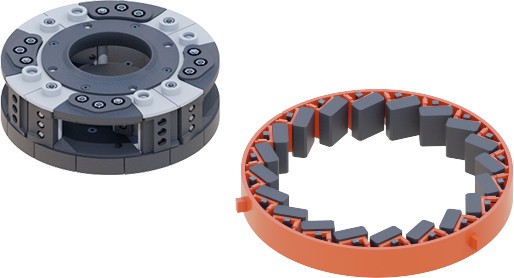 02.
Interchangeable chambers
Accommodates several rotor and anvil configurations for application flexibility.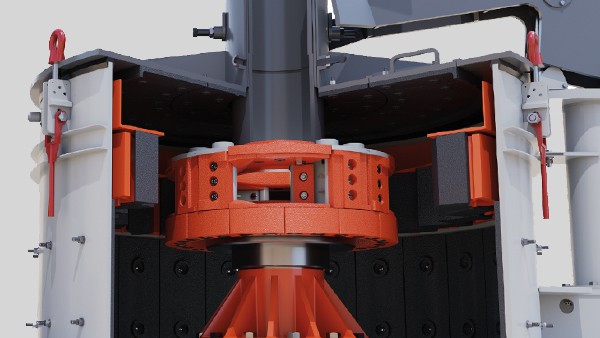 03.
Replaceable Rotor Assembly
Pedestal style component is replaceable but can also be rebuilt in your shop.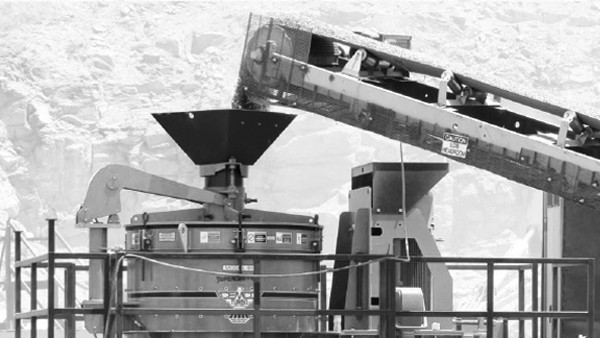 04.
Adjustable Feed Tube
Allows for external adjustment of the feed tube without opening the crusher.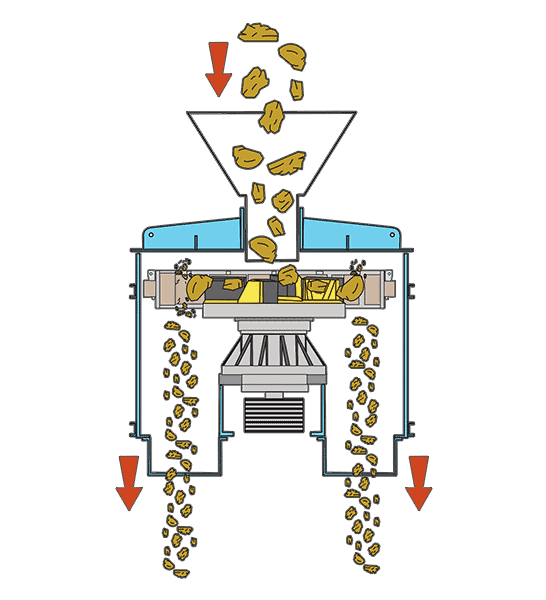 How Does the Cemco VSI Work?
Feed material drops onto the impeller table or enclosed rotor which, through centrifugal force, throws the material against stationary anvils made up of composite alloys
When the rock impacts the anvils, it shatters along natural stress lines, creating a uniform, cubical product. This method of crushing is simple and economical to operate.
VSI Chamber
Configurations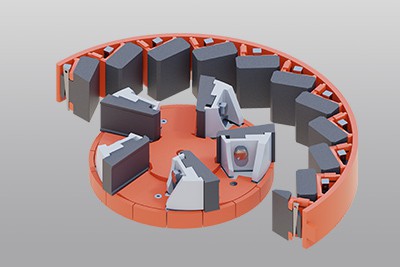 Shoe Table / Anvil Ring
Low to medium abrasion material.
Recommend for chips and sand.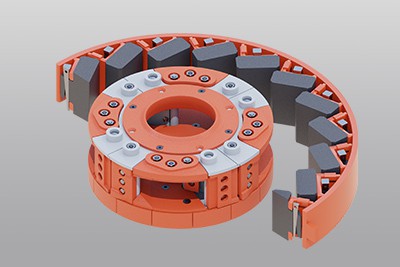 Superchipper™ Rotor / Anvil Ring
Handles highly abrasive material.
Excellent for producing sands and fines.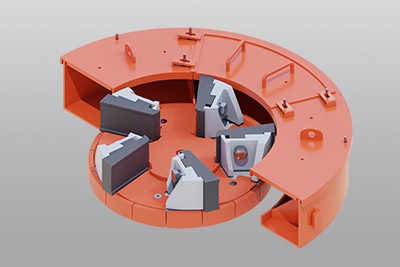 Shoe Table / Rock Shelf
Friable, low abrasion material.
Low percentage of "fracture face" material.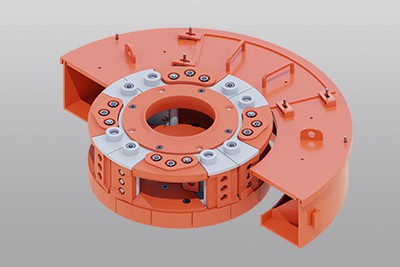 Superchipper™ Rotor / Rock Shelf
Good for shaping abrasive material.
Lighter crushing applications.
Models
Compare Cemco VSI's
Impact Crushers
benefits of impact crushing
When utilized correctly, impact crushers are absolute rockstars! They produce some of the highest value, highest quality material in the aggregates industry.
Have questions? Need a quote? Complete the form below and we will follow up shortly.
Request More Info

|

CEMCO Vertical Shaft Impactor (VSI)

See our privacy policy.