Tecnologia de vedação SpinGuard®
Superior's patented next-generation SpinGuard Idler Seals offer greater protection in applications known to expose idler bearings to fugitive material prematurely.

Application-specific seal configurations have 5+ years of trial and error testing in lab and field settings. Production lead times for idlers outfitted with these special seals are competitive to idlers with traditional seals.
Quatro
NOVAS

opções de vedação de engrenagem intermediária específicas para a aplicação
engrenagens intermediárias do transportador

Molhada
APLICAÇÕES:
Processos de lavagem ou dragagem.
Lavagens frequentes.
BENEFÍCIOS:
A vedação especial de duplo contato protege o rolamento da penetração da umidade.
SECA
APLICAÇÕES:
Britagem e peneiramento produzindo poeira com o mínimo de finos.
BENEFÍCIOS:
Vedações oleadas e de contato protegem o rolamento contra partículas secas e grãos.

ECO
APLICAÇÕES:
Locais de manuseio de materiais por terra ou de longa distância.
BENEFÍCIOS:
A vedação reduz a resistência ao arrasto e do rolete para menor potência na partida/operação.

TITANIUM™
APLICAÇÕES:
Areia lavada, remoção de finos ou dragagem. As mais extremas condições.
BENEFÍCIOS:
Combinação de características de design de vedações molhadas e secas para proteção final do rolamento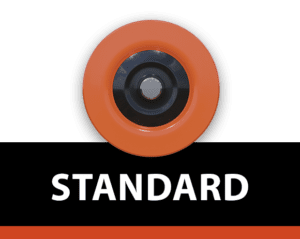 VEDAÇÃO PADRÃO
[RECENTEMENTE Reprojetada]
APLICAÇÕES: Manuseio de material tradicional não descrito acima. Normalmente, 80 a 90% das aplicações.
BENEFÍCIOS: Enquanto testamos nossos modelos específicos de aplicação, redesenhamos nosso padrão para a melhor proteção de rolamento até agora.
Tecnologia de vedação de engrenagem intermediária SpinGuard
Onde e quando usar uma vedação de rolamento específica para a aplicação? Assista a este vídeo para ver as opções e aprender as aplicações.
O engenheiro-chefe de componentes transportadores da Superior descreve cada projeto de vedação e cobre o processo de teste de desenvolvimento.
Inventário de estoque
Na maioria das vezes, contamos com nossos revendedores para estocar equipamentos da Superior. No entanto, normalmente temos uma pequena quantidade de estoque de fábrica.
Alguma dúvida? Precisa de orçamento? Preencha o formulário abaixo e responderemos em breve.
Solicite mais informações

| vedações de engrenagem intermediária específicas para a aplicação

Veja nossa política de privacidade.
Serviço e Peças
Sempre fomos e sempre seremos uma empresa privada. Isso significa que podemos adicionar mais funcionários à nossa equipe de atendimento ao cliente sem a pressão de Wall Street. Não é assim que deve ser?
suporte ao revendedor
São os mesmos vizinhos em que você confiaria para cuidar do seu cachorro no fim de semana. Nossos revendedores treinados na fábrica são uma conexão local para vendas, serviços e peças.
suporte por telefone
Com a equipe de agentes nascidos para atender os outros, você pode ligar para nossa equipe de serviço técnico 24 horas por dia, 7 dias por semana, 365 dias por ano. (Se você ligar no meio da noite, não podemos garantir que eles estejam de uniforme!)
peças de reposição
Você conhece o velho ditado: "Pinos quadrados não se encaixam em buracos redondos"? Muitas vezes esse é o caso com partes falsificadas. As peças genuínas da Superior são forjadas do mesmo aço que nosso equipamento