Powerstacker® Conveyor
The PowerStacker® Conveyor is designed to stockpile material up to 1,500 tons per hour. Built to the same Superior standards as all our products, the PowerStacker is an extremely portable stacking conveyor.
Fully enclosed power travel gearing offers protection from dust and fugitive material during transport. Only requiring one person for setup, this machine gives you incredible speed during the transfer to stockpile process. Once ready for operation, the PowerStacker® Conveyor exhibits tremendous tenacity and ruggedness.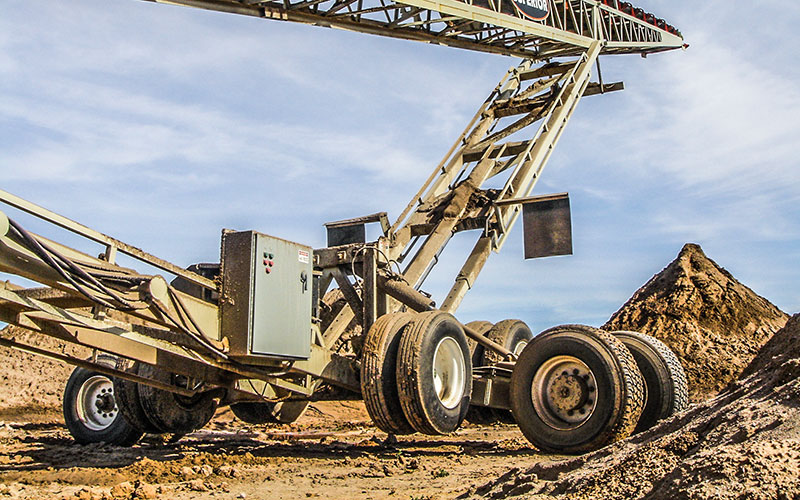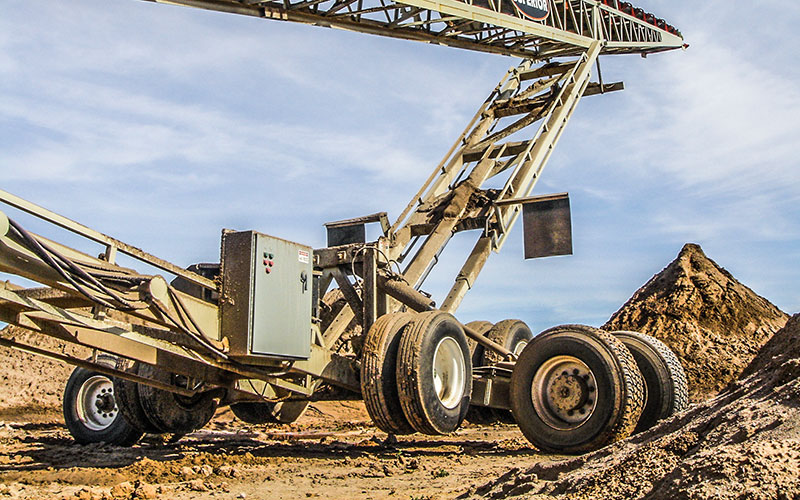 The FD Axle was designed, patented, and manufactured by our founder Neil Schmidgall when a customer pitched the idea to him in 1993. The new product put Superior on the map in the conveying equipment industry. The FD Axle can hydraulically transfer from road to operation in seconds. Operators have the capacity to independently raise and lower FD tires to level the conveyor on uneven ground. The axle also has an enclosed planetary wheel drive that protects gearing from dust and debris.
Innovative features allow you to operate our products with ease and safety. Our patented power fold design protects hydraulic cylinder rods from damaging debris during operation. Unlike other models on the market, the cylinder rod is not not exposed to elements during operation. The folding and unfolding of the conveyor is lever actuated for quick transition from transport to stockpile positions. Fold support is an essential design component that protects the conveyor and belt integrity during folding and unfolding.
As a private company, owned by employees and community members, we put our customers first. To drive this home to our employees, customer service (or Customer WOW! as we refer to it internally) is communicated as one of the three pillars of our company. It means every employee — no matter their position — is considered a customer service agent. Ensuring this pillar is strong is how we measure the strength of our business.
Dial +1 (320) 589-7485 for a product support agent.