[separator style_type="none" top_margin="-20px" bottom_margin="-20px" sep_color="" border_size="" icon="" icon_circle="" icon_circle_color="" width="" alignment="center" class="" id=""][slider hover_type="none" width="100%" height="100%" class="" id=""][slide type="image" link="" linktarget="_self" lightbox="yes"]http://superior-ind.com/wp-content/uploads/2016/12/TandemGuardianScreenPlantHeader1.jpg[/slide][/slider][one_full last="yes" spacing="yes" center_content="no" hide_on_mobile="no" background_color="" background_image="" background_repeat="no-repeat" background_position="left top" hover_type="none" link="" border_position="all" border_size="0px" border_color="" border_style="solid" padding="20px" margin_top="-20″ margin_bottom="" animation_type="0″ animation_direction="down" animation_speed="0.1″ animation_offset="" class="" id=""][fusion_text]
The Tandem Guardian Screen Plant gives you accurate and efficient fine screening capabilities in a portable configuration. The plant includes two 7 x 20 triple deck screens, each with 50 HP, 1200 RPM motors. For ease of use, the unit includes Level Assist, our new and patent pending technology that automatically levels the plant once the machinery is raised to a desired height. The screens are designed with extended top deck discharge
lips for accurate material transfer onto cross conveyors. 
[/fusion_text][/one_full][separator style_type="none" top_margin="0px" bottom_margin="" sep_color="" border_size="" icon="" icon_circle="" icon_circle_color="" width="" alignment="center" class="" id=""][one_third last="no" spacing="yes" center_content="no" hide_on_mobile="no" background_color="#dbdbdb" background_image="" background_repeat="no-repeat" background_position="left top" hover_type="none" link="http://new.superior-ind.com/locatedealer" border_position="all" border_size="0px" border_color="" border_style="solid" padding="" margin_top="" margin_bottom="" animation_type="0″ animation_direction="down" animation_speed="0.1″ animation_offset="" class="" id=""][imageframe lightbox="no" gallery_id="" lightbox_image="" style_type="none" hover_type="none" bordercolor="#dbdbdb" bordersize="20px" borderradius="0″ stylecolor="" align="center" link="http://superior-ind.com/distribution-search/" linktarget="_self" animation_type="0″ animation_direction="down" animation_speed="0.1″ animation_offset="" hide_on_mobile="no" class="" id=""]
[/imageframe][/one_third][one_third last="no" spacing="yes" center_content="no" hide_on_mobile="no" background_color="#dbdbdb" background_image="" background_repeat="no-repeat" background_position="left top" hover_type="none" link="http://new.superior-ind.com/aftermarket" border_position="all" border_size="0px" border_color="" border_style="solid" padding="" margin_top="" margin_bottom="" animation_type="0″ animation_direction="down" animation_speed="0.1″ animation_offset="" class="" id=""][imageframe lightbox="no" gallery_id="" lightbox_image="" style_type="none" hover_type="none" bordercolor="#dbdbdb" bordersize="20px" borderradius="0″ stylecolor="" align="center" link="http://superior-ind.com/service-support/" linktarget="_self" animation_type="0″ animation_direction="down" animation_speed="0.1″ animation_offset="" hide_on_mobile="no" class="" id=""]
[/imageframe][/one_third][one_third last="yes" spacing="yes" center_content="no" hide_on_mobile="no" background_color="#dbdbdb" background_image="" background_repeat="no-repeat" background_position="left top" hover_type="none" link="http://new.superior-ind.com/contactus" border_position="all" border_size="0px" border_color="" border_style="solid" padding="" margin_top="" margin_bottom="" animation_type="0″ animation_direction="down" animation_speed="0.1″ animation_offset="" class="" id=""][imageframe lightbox="no" gallery_id="" lightbox_image="" style_type="none" hover_type="none" bordercolor="#dbdbdb" bordersize="20px" borderradius="0″ stylecolor="" align="center" link="http://superior-ind.com/contactus/" linktarget="_self" animation_type="0″ animation_direction="down" animation_speed="0.1″ animation_offset="" hide_on_mobile="no" class="" id=""]
[/imageframe][/one_third][separator style_type="none" top_margin="10px" bottom_margin="10px" sep_color="" border_size="" icon="" icon_circle="" icon_circle_color="" width="" alignment="center" class="" id=""][accordian divider_line="" class="" id=""][toggle title="Specifications" open="no"]
Operating Dimensions

| N in. (mm) | O in. (mm) | P in. (mm) | Q in. (mm) | R in. (mm) | S in. (mm) | T in. (mm) | U in. (mm) | V in. (mm) | W in. (mm) | X in. (mm) |
| --- | --- | --- | --- | --- | --- | --- | --- | --- | --- | --- |
|  150 (3,810) |  821.5 (20,865) |  173.75 (4,415) |  53.5 (1,360) |  44 (1,115) |  49.75 (1,265) |  49 (1,245) |  391 (9,930) |  124 (3,150) |  62.5 (1,585) |  60 (1,525) |
Transport Dimensions

| A in. (mm) | B in. (mm) | C in. (mm) | D in. (mm) | E in. (mm) | F in. (mm) | G in. (mm) | H in. (mm) | I in. (mm) | J in. (mm) | K in. (mm) | L in. (mm) | M in. (mm) |
| --- | --- | --- | --- | --- | --- | --- | --- | --- | --- | --- | --- | --- |
|  190 (4,825) |  827 (21,005) |  158 (4,015) |  191 (4,850) |  176 (4,470) |  53.5 (1,360) |  44 (1,115) |  49.75 (1,265) |  49 (1,245) |  391 (9,930) |  124 (3,150) |  65 (1,650) |  60 (1,525) |
[/toggle][/accordian][separator style_type="none" top_margin="10px" bottom_margin="10px" sep_color="" border_size="" icon="" icon_circle="" icon_circle_color="" width="" alignment="center" class="" id=""][accordian divider_line="" class="" id=""][toggle title="Downloads" open="yes"]
[/toggle][/accordian][separator style_type="none" top_margin="10px" bottom_margin="0px" sep_color="" border_size="" icon="" icon_circle="" icon_circle_color="" width="" alignment="center" class="" id=""][vimeo id="178247538″ width="1920″ height="1080″ autoplay="no" api_params="" class=""][/vimeo][separator style_type="none" top_margin="10px" bottom_margin="0px" sep_color="" border_size="" icon="" icon_circle="" icon_circle_color="" width="" alignment="center" class="" id=""][title size="1″ content_align="left" style_type="none" sep_color="" margin_top="" margin_bottom="" class="" id=""]Related Products[/title][one_fourth last="no" spacing="yes" center_content="no" hide_on_mobile="no" background_color="" background_image="" background_repeat="no-repeat" background_position="left top" hover_type="none" link="" border_position="all" border_size="0px" border_color="" border_style="" padding="" margin_top="" margin_bottom="" animation_type="" animation_direction="" animation_speed="0.1″ animation_offset="" class="" id=""][imageframe lightbox="no" gallery_id="" lightbox_image="" style_type="none" hover_type="none" bordercolor="" bordersize="0px" borderradius="0″ stylecolor="" align="none" link="http://superior-ind.com/portable-plants/portable-screening-vibratory-plants/guardian-screen-plant/" linktarget="_self" animation_type="0″ animation_direction="down" animation_speed="0.1″ animation_offset="" hide_on_mobile="no" class="" id=""]
[/imageframe][/one_fourth][one_fourth last="no" spacing="yes" center_content="no" hide_on_mobile="no" background_color="" background_image="" background_repeat="no-repeat" background_position="left top" hover_type="none" link="" border_position="all" border_size="0px" border_color="" border_style="" padding="" margin_top="" margin_bottom="" animation_type="" animation_direction="" animation_speed="0.1″ animation_offset="" class="" id=""][imageframe lightbox="no" gallery_id="" lightbox_image="" style_type="none" hover_type="none" bordercolor="" bordersize="0px" borderradius="0″ stylecolor="" align="none" link="http://superior-ind.com/screening-and-vibratory/guardian-horizontal-screen/" linktarget="_self" animation_type="0″ animation_direction="down" animation_speed="0.1″ animation_offset="" hide_on_mobile="no" class="" id=""]
[/imageframe][/one_fourth][one_fourth last="yes" spacing="yes" center_content="no" hide_on_mobile="no" background_color="" background_image="" background_repeat="no-repeat" background_position="left top" hover_type="none" link="" border_position="all" border_size="0px" border_color="" border_style="" padding="" margin_top="" margin_bottom="" animation_type="" animation_direction="" animation_speed="0.1″ animation_offset="" class="" id=""][imageframe lightbox="no" gallery_id="" lightbox_image="" style_type="none" hover_type="none" bordercolor="" bordersize="0px" borderradius="0″ stylecolor="" align="none" link="http://superior-ind.com/portable-plants/portable-screening-plants/portable-rap/" linktarget="_self" animation_type="0″ animation_direction="down" animation_speed="0.1″ animation_offset="" hide_on_mobile="no" class="" id=""]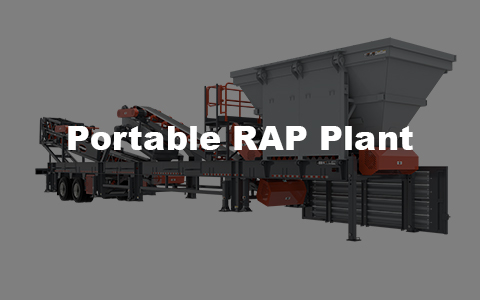 [/imageframe][/one_fourth]